Our first Comadres dinner was a success! After selling out seats in less than a day (an unexpected surprise), we were thrilled to host and cook for such a gracious, appreciative, and patient crowd. Below are some photos from the evening – sure, they're a bit dark and fuzzy, but doesn't that make the whole affair seem much more intriguing?
Guests were serenaded throughout the evening by the beguiling Tom Lowe, who crooned standards, modern twists on favorite classics, and even sang some originals – one unforgettable Mandarin ballad with a kind of Portuguese/Brazilian vibe. Wow!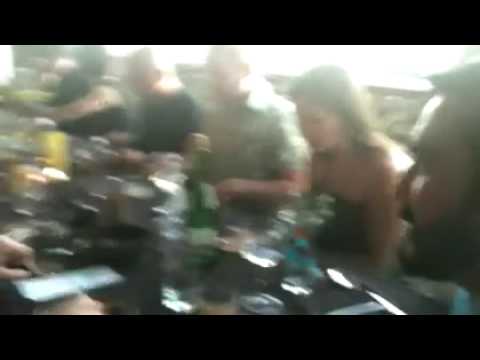 There are still plenty of kinks to work out – including remembering to take pictures of the actual FOOD for this blog! But we look forward to getting better each time and sharing many more evenings under the stars with you – good friends, good food, good times.
If you have any comments, questions, suggestions or even critiques, please let us know! We'd love to hear from you.